In 1899, Simon 16th Lord Lovat raised the Lovat Scouts as a volunteer unit to fight in the Boer War.  The officers were raised from the local Highland gentry and most of the men were stalkers, ghillies, shepherds and crofters.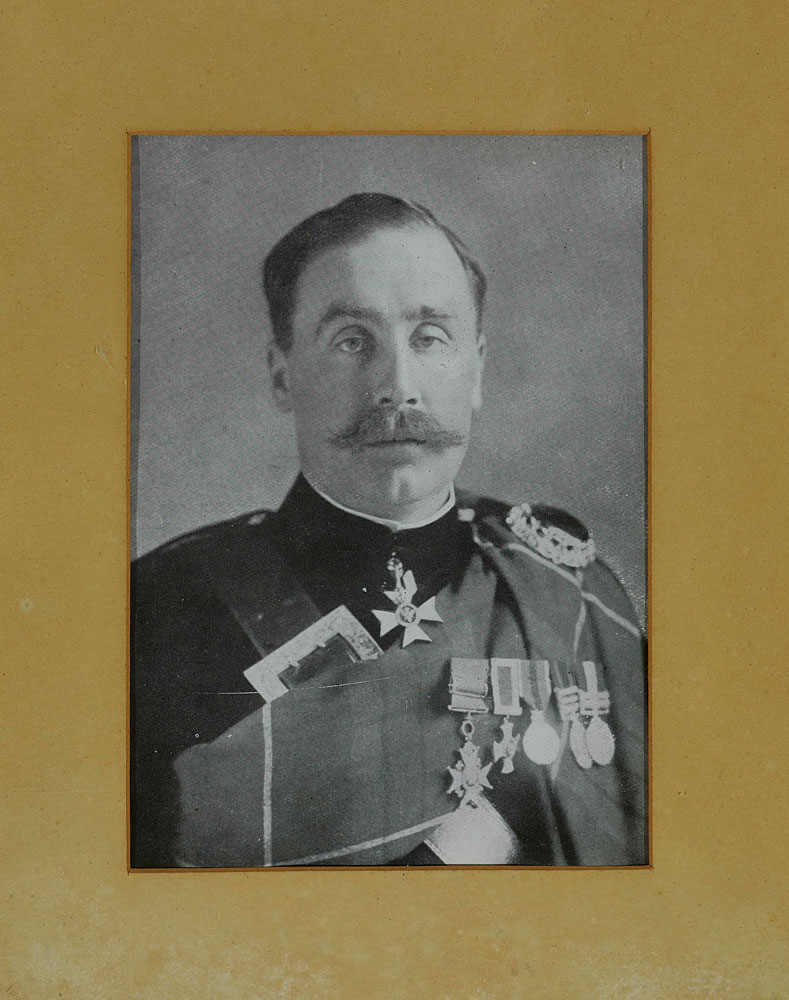 Simon 16th Lord Lovat
They were mounted scouts, but also pioneers in the use of camouflaged uniform, individual field craft and sniping – learning a lot from the Boer farmers who were crack shots & fought in fast moving "commandos".  Their cap badge was the Fraser stag's crest and their motto was the family's own "Je suis prest".  They trained throughout the inter-war years in annual camps at Beaufort and in Strathfarrar, and were called up again in both World Wars.  In WW1 they served on the Western Front, Gallipoli and Macedonia, while in WW2 they trained in Ski & Mountain warfare, before serving in the Italian campaign.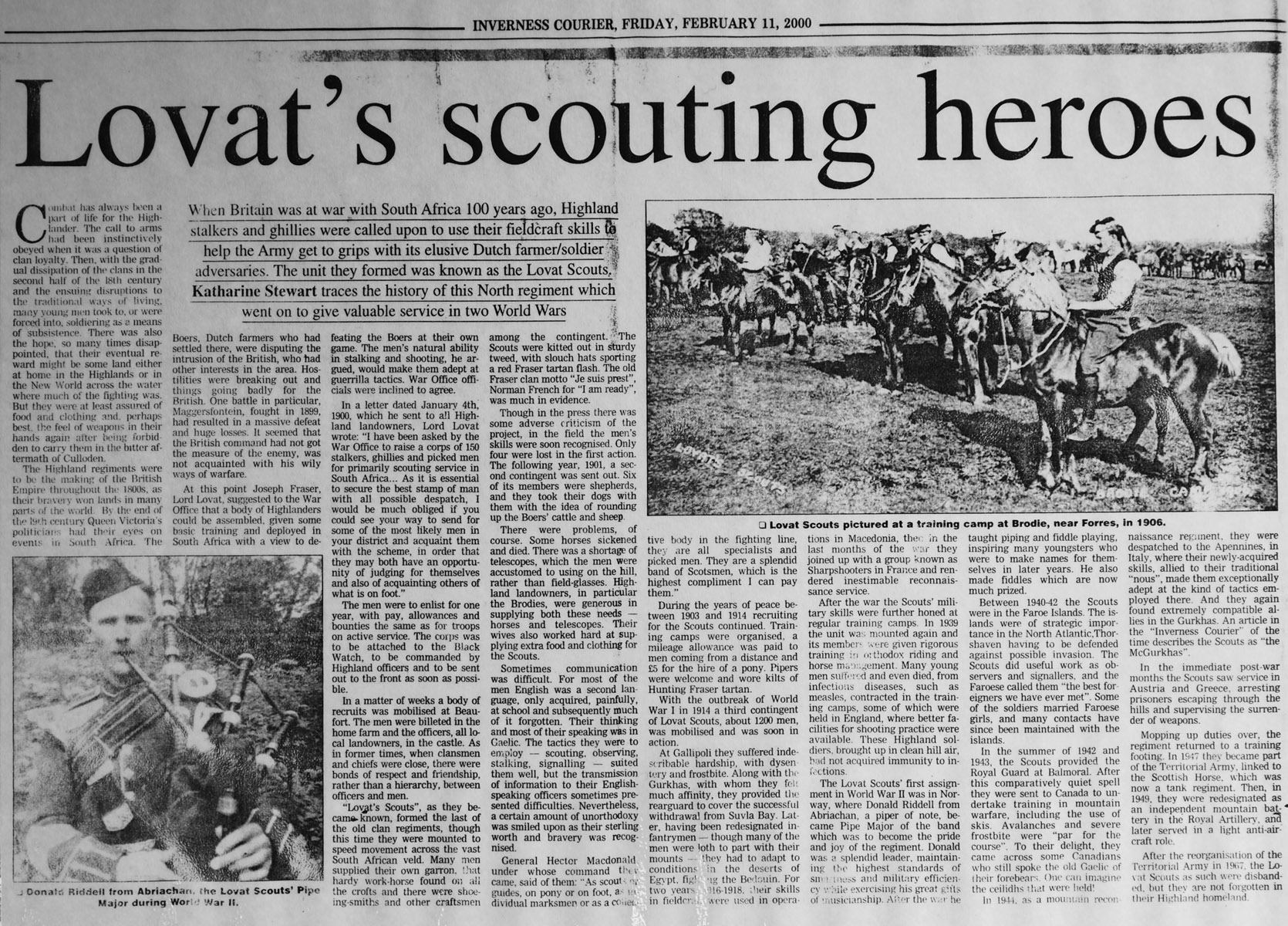 Kitchener mentioned Lovat in dispatches and he received the DSO, Distinguished Service Order in 1900. Lovat commanded the Highland Mounted Brigade in World War I, and in 1915 his leadership and courage earned him the honour of becoming a Knight of the Thistle.
Simon himself won the DSO while serving as the 2nd in Command in South Africa, before being promoted several times to become a Major General in the Mounted Division.  His youngest brother, Alastair ('Grandpa Moniack'/ 'Uncle Alligator'), served with the Scouts in South Africa and stayed to make a career in the gold & diamond mines.  In the Great War he volunteered again, winning the DSO.  He was wounded at Gallipoli, escaping with enough of his manhood to produce 5 more children!  His eldest son Sandy also served in the Lovat Scouts, earning an MC in World War 2.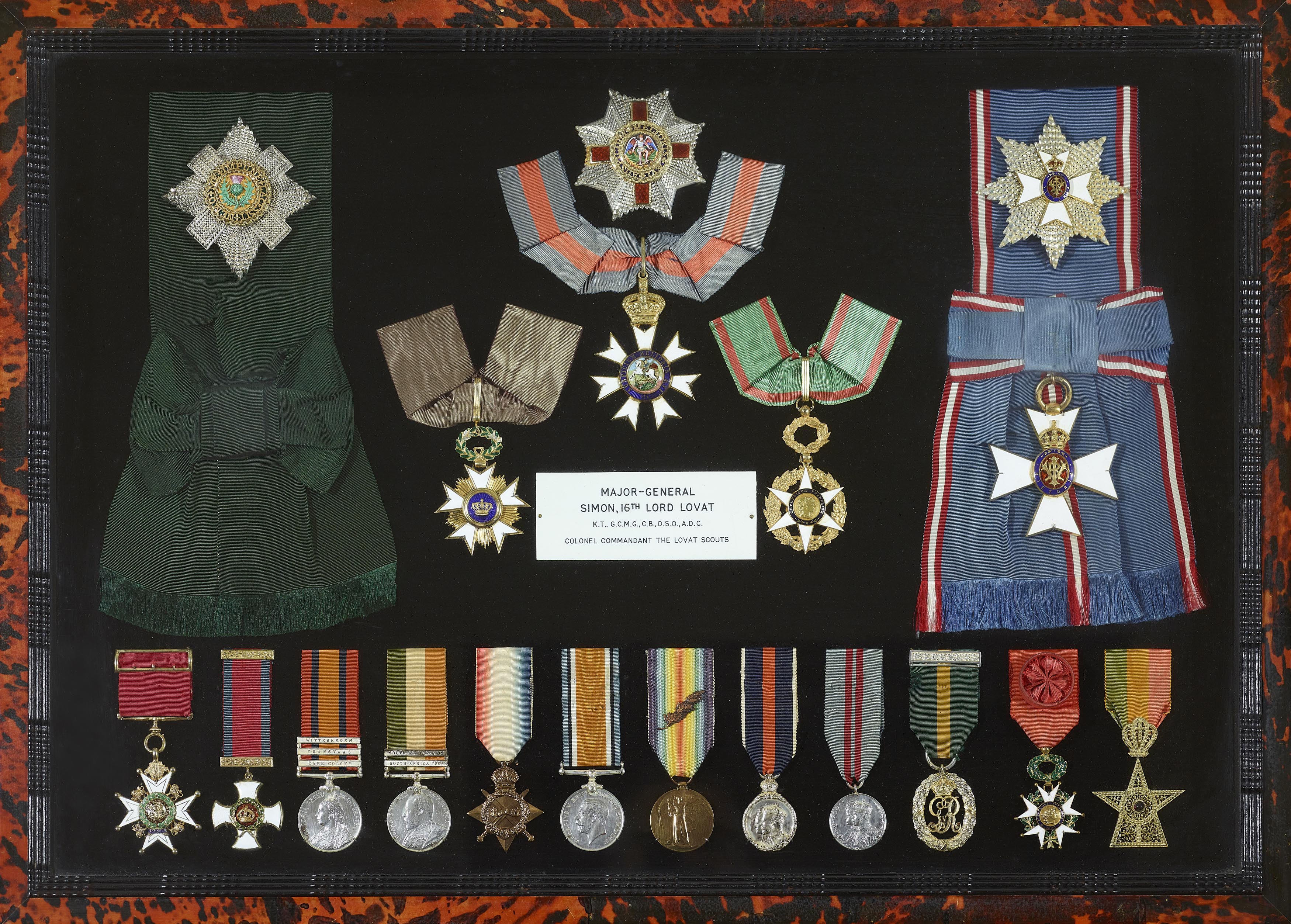 Simon's nephew, Gerald Constable-Maxwell, served with the Lovat Scouts at Gallipoli, but transferred to the newly formed Royal Flying Corp, with his brother Ian, becoming a fighter ace and winning both the DFC & MC.  His younger brother Michael went one better, winning the DFC & the DSO as a fighter pilot in WW2.  Their brothers Ronald, David & Andrew also fought in the two wars.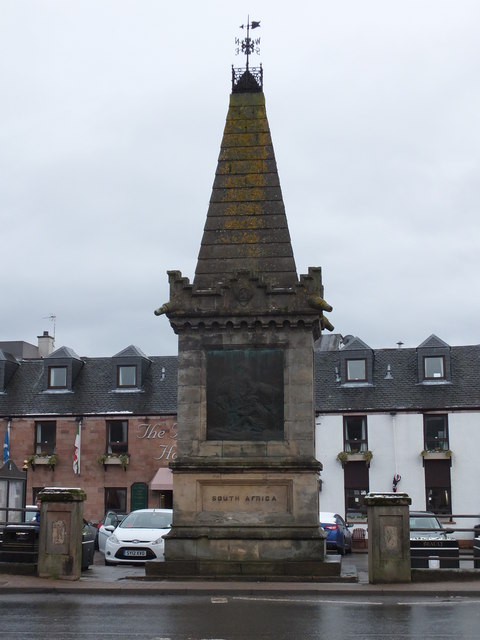 The monument in Beauly Village Square records eloquently the price the clan paid for service to king and country. This monument celebrates 'the raising of the Lovat Scouts … to show that the martial spirit of their forefathers still animates the Highlanders of today.' But the cost shows on the other faces of the monument.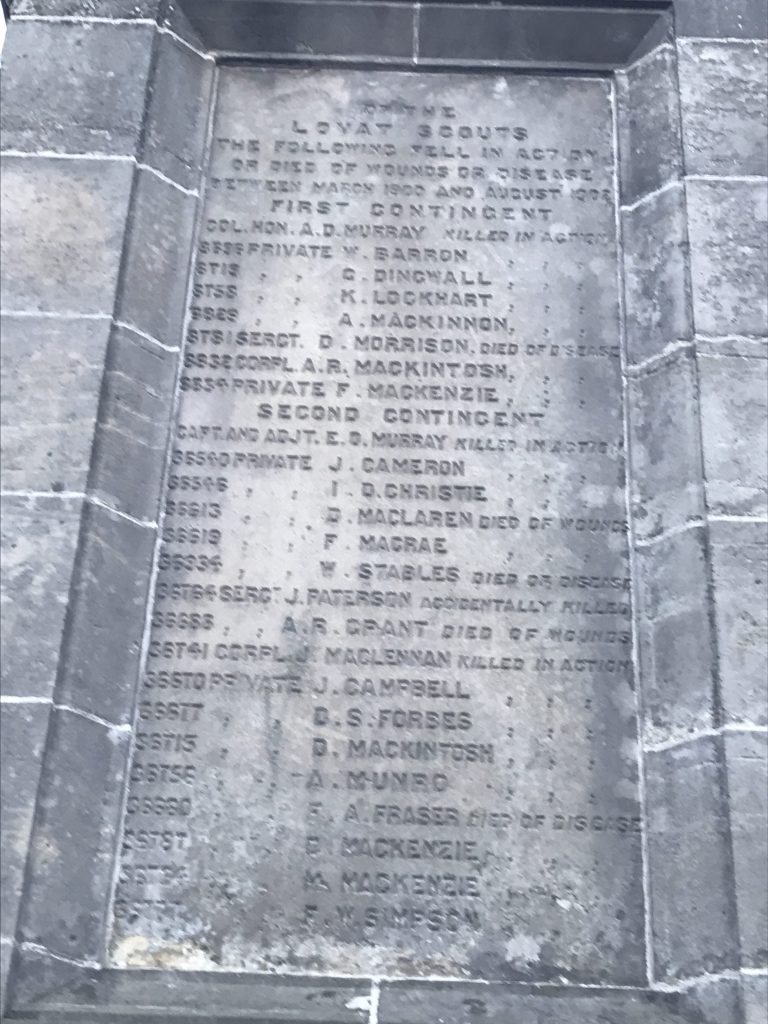 Lovat Scouts who fell in South Africa